ARE YOU EVER ON TUMBLR AND YOU WONDER, WHERE THE HECK DO I FIND THIS FOOD?!? WELL, LUCKY FOR YOU, I GOT SOME ANSWERS FOR YOU. YOU ARE IN FOR A TREAT (NO PUN INTENDED)
My absolute favorite dessert would have to be from Momofuku MILK Bar. Located right off Fifth Ave, it is the perfect treat after a long day of (let's be honest) pretending to be a park avenue princess. The food here is probably more photogenic than 99% of all human beings. My go-to is the cereal milk™ soft serve, which is made with milk, cornflakes, brown sugar and a pinch of salt. It's like the milk at the bottom of a bowl of cornflakes! In the future I want to try the chocolate covered pretzel shake and the birthday cake.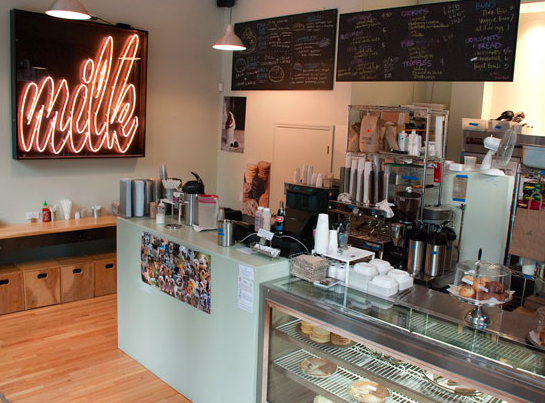 ... and we can't not talk about how cute the store is!
milk bar midtown
sun – tue 8am – 11pm
wed – sat 8am – 12am
15 w 56th st, ny 10019
btw 5th and 6th avenues
xoxo,